What a start to the 2020 year!
The big news for us in this update was going to be the visit to our Hokitika moss factory by the local MP and NZ Finance Minister (pictured here and next page) and the progress that we made in addressing the summer supply: demand imbalance. Then Covid19 arrived!
We do hope that you, your family and staff are well and in good spirits despite this awful virus wrecking havoc on individuals and businesses around the world. Our lives have been dominated by it and its effects for several months now.
In New Zealand our Government 'went early and went hard' and as a result we are fortunate to be recording a small and declining number of infected people and deaths. With that trend we are permitted to start up our moss factory on Tuesday 28th April after it being closed and all staff and suppliers at home for 5 weeks (working from home if able to – the Besgrow management team did!). There will still be serious restrictions for at least another 2 weeks (social distancing of 1m in factory and in public, cafes/restaurants still closed), but its progress towards 'normality' at home and work for staff and business owners.
This is good news for you as customers and suppliers, our staff and business. We have wet & dry moss stock on hand, a revised supply & orders plan in place and we will start packing orders from next week. Ayako will update those of you who have orders with us now with exact timing. Remember that with strong demand this year our delivery times have extended – get your orders in early so that we can plan for them and give you a packing date.
Besgrow News
It feels like winter in New Zealand now with frosts and moss drying slowing down
Many participants in the NZ moss industry cooperated over Council plans to manage wetlands. We are hopeful that our suggestions will be adopted and allow us to continue to operate much as we do now
The country's minimum wage increased by $1.20/hr for Besgrow (& our suppliers), costing us ~35c per kg of moss that we dry and more next year. Please understand that we have no choice but to recover this imposed cost (plus some other cost increases from the last couple of years). Our approach and timing will recognise the impact that Covid19 is having on your business, the market and timing of previous increases.
| | | | | |
| --- | --- | --- | --- | --- |
| NZ Minimum Wage | April 18 | April 19 | April 20 | April 21 |
| NZD per hour | $16.50 | $17.50 | 18.90 | 20.00 |
Thank you!
Andrew and Team
Finance Minister Visit to Hokitika Moss Factory Early February '20
New Zealand's Minister of Finance Hon Grant Robinson and local MP Damien O'Connor (Minister of Agriculture) visited our factory in early February. It was a great opportunity for Besgrow's team to show our politicians what we do and explain how they can assist us to sustain the moss resource and build our business.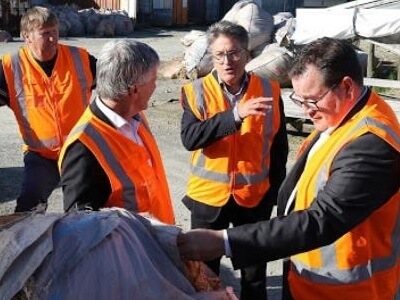 Supplier Mike Brookes, Minister O'Connor (local MP), Andrew and Finance Minister Robertson looking at Besgrow wet moss ready to go onto our tunnels.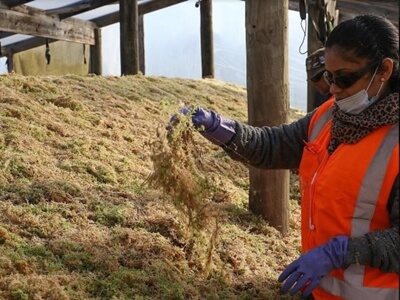 Anikitben turning wet moss on our tunnels.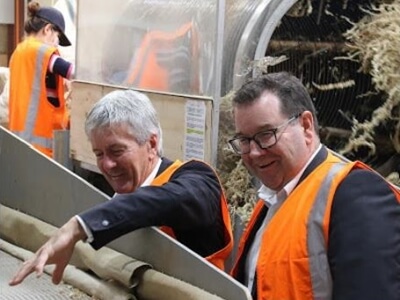 Ayako answering Minister O'Connor's question on moss cleaning.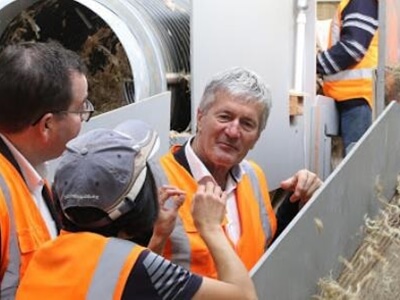 Ayako answering Minister O'Connor's question on moss cleaning.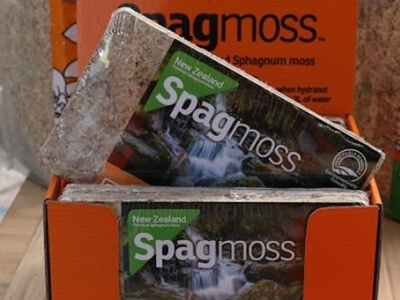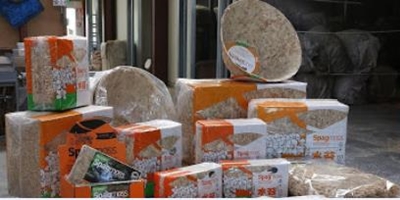 Much of the Besgrow Spagmoss product range on display & below – new packaging on 100gm briquettes.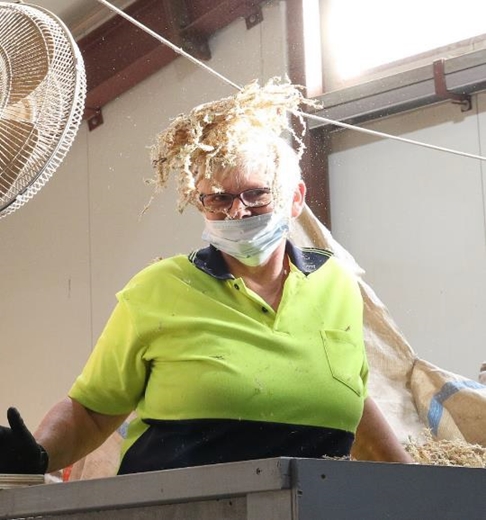 Nicole not only cleans Besgrow Spagmoss, she wears it (well)!