The 2019 Year
It's been a year of major change for Pacific Wide and we are pleased to say that we are pleased to finish the year and report that the business, staff and owners are in good heart.
Spring is definitely here as the grass is long and green and the weather is very changeable. When I started to write this update in early spring the country was focussed on the Rugby World Cup being held in Japan. At the time I wrote "It's been a fabulous event and we congratulate our Japanese customers on the success of their Brave Blossom's team and the organisation of the tournament. Our All Blacks have played well but have a serious test when they meet England this weekend".
I can now report that unfortunately the All Blacks were well beaten in that semi-final match and we all survived!
Spagmoss
It's been a positive but challenging year for our Spagmoss business.
The West Coast had a wet winter and very wet spring which was great for growth in our moss swamps but slowed up moss supply and drying. Our swamps are well managed and delivering increasing amounts of moss but we are struggling to build the level of clean stock we want.
We expect to supply the same amount of Spagmoss as last year.
We saw strong demand in March – June and steady sales since. With slower supply and strong orders we are experiencing longer delivery lead times. Please consider this as you consider your upcoming Spagmoss orders; let us know your likely orders early so you and we can plan ahead.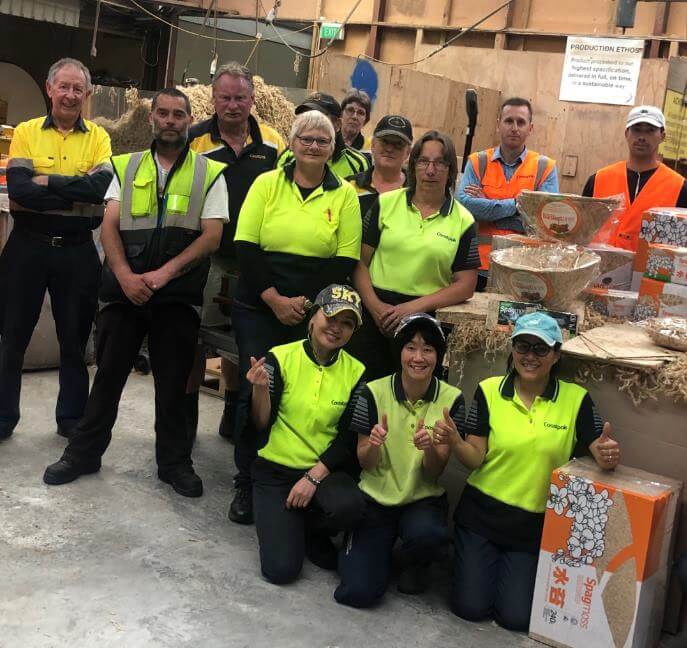 Spagmoss Packaging
Many of you have seen our new packaging designs. We are keen to put these designs into the market but are holding off until we finalise a review of our 150/500gm packaging machinery (more automation).
Freight & Labour Costs
Like most business we are managing the impact of ongoing cost increases. Some of these costs are local – NZ's minimum wage has been increasing by about $1/hr per year from $15.75 to reach $20 per hour in April 2021. And all international shippers will be aware of the impact of sulphur surcharges (IMO2020) that came into effect in December. We are working to innovate and invest to lessen the effect of these external factors.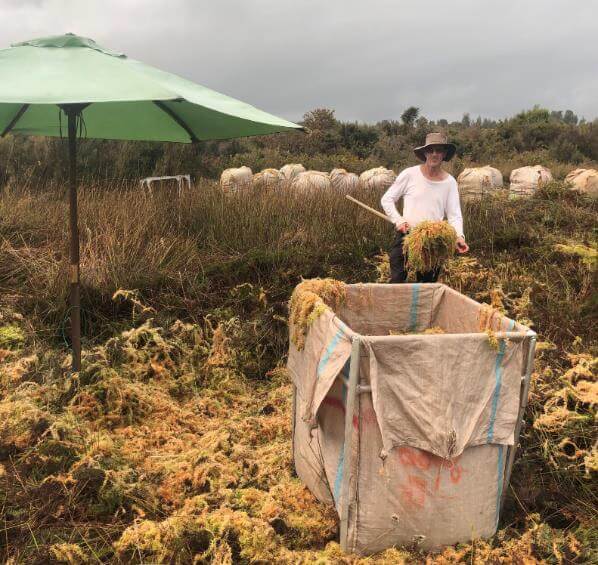 The Orchiata Business
We advised you mid-year that Pacific Wide no longer has any involvement with Orchiata but continue to work closely with Daltons on a number of fronts.
Merry Christmas
Christmas for us coincides with the start of summer and is a time when most New Zealanders take their extended holiday. Pacific Wide / Besgrow will close for 2 weeks as our staff take a well-earned break.
We wish you and your families a Merry Christmas.
本年も大変お世話になりました。
来年もよろしくお願い致します。
どうぞよいお年をお迎えください。

Andrew, Clive, Dorothy & the Pacific Wide Team