We stand for high quality products produced
from renewable resources in a sustainable way.
Besgrow is the parent brand and the quality mark of Spagmoss
TM

horticultural products.
These products have been backed up by research, rigorous processes and testing with excellent inputs to give you a proven result.
When you purchase a Besgrow product you can rely on your product to give you successful results.
A contraction of Best and Grow; Besgrow stands for high quality products produced from renewable resources in a sustainable way. The Besgrow range of products reflects the strong environmental focus of the Group.
The strength of the Besgrow brand lies in our ability to deliver the highest quality, organic growing substrates. This enables horticulturists worldwide to continue to be leaders in their field and ensures that we all grow together.
Our People
We would like to introduce you to the faces of Besgrow. At Besgrow we are proud to have a team of passionate, friendly professionals who are committed to helping you find the best products for your growing needs. We look forward to working with you.
Clive Washington
Founding Director
I am part of the governance team, focused at board level, to determine the forward direction for the Group along with our co directors. It is important to me that we are able to improve our quality of conversation, our quality of thinking, our quality of decisions and to bring innovation to the forefront. I am also working as our ambassador to continue to foster customer and internal team relationships.
I value the customer relationships that I have built up over the past 30+ years. I also love the challenge of creating the perfect business model and being able to work with our customers and our team to improve quality of product and increase sales. I enjoy being able to inspire and mentor our team.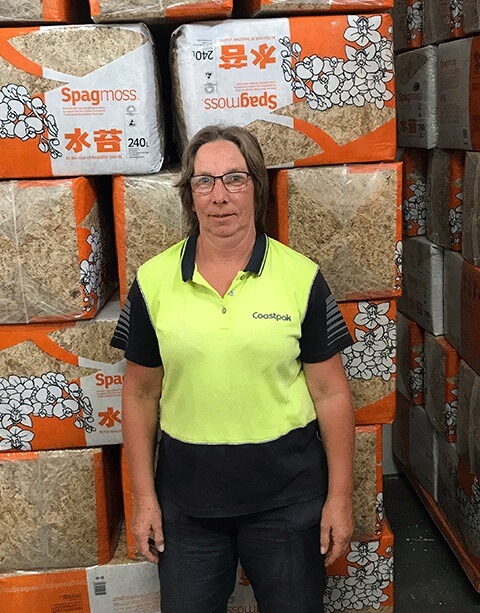 Kaye Wieblitz
Factory Manager, Coastpak (Spagmoss)
My role as Factory Manager includes Planning and organising production schedules along with overseeing quality of all our product leaving the factory to meet customer requirements and deadlines. I have been working at Coastpak for 20+ years.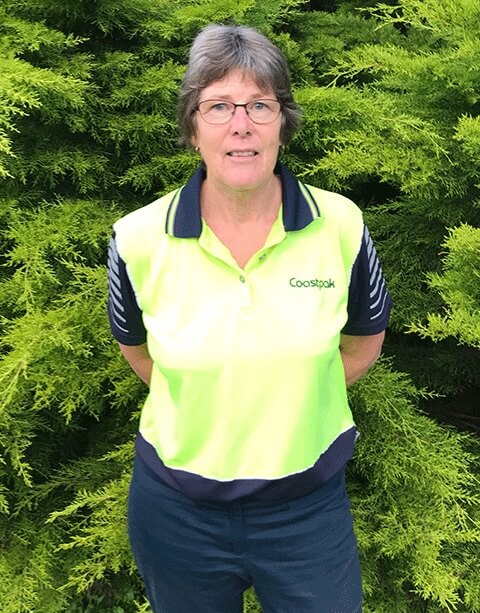 Shelley Jensen
Office Manager, Coastpak (Spagmoss)
I've been with the company since 2014 and thoroughly enjoy my role. As the Office Manager for our plant in Hokitika, my role responsibilities include: data collection, recording and reporting, payroll, general admin & reception duties, as well as product dispatch & paperwork.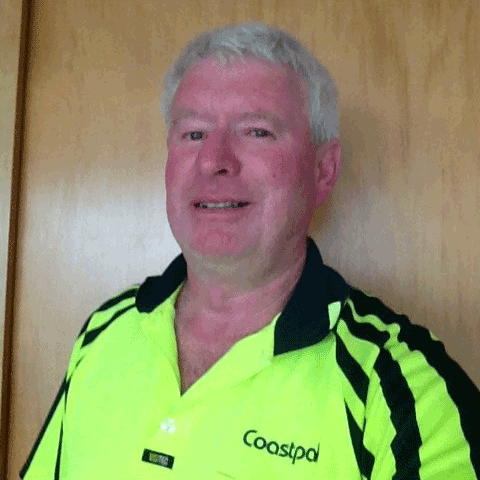 Ian Aynsley
Moss Resource Manager, Coastpak (Spagmoss)
After some years managing the Coastpak Moss factory I recently passed that responsibility onto Sean and now spend my time managing the moss resource that we own and rely on.  As Pacific Wide's first Resource Manager I've had the time to thoroughly understand the wetlands that our sphagnum moss grows in and am ensuring that we manage them to ensure their sustainability and hence provide certainty for Coastpak and the Besgrow business. Optimising sphagnum recoveries from available wetlands in a sustainable way can be both challenging and satisfying. As mother nature plays a major role in the growing of any crop there is a need to be both flexible and disciplined.
I am a born and bred West Coaster and enjoy living close to my family and the outdoors.  I spend time trout fishing and hunting, and enjoying our two young grandsons.